---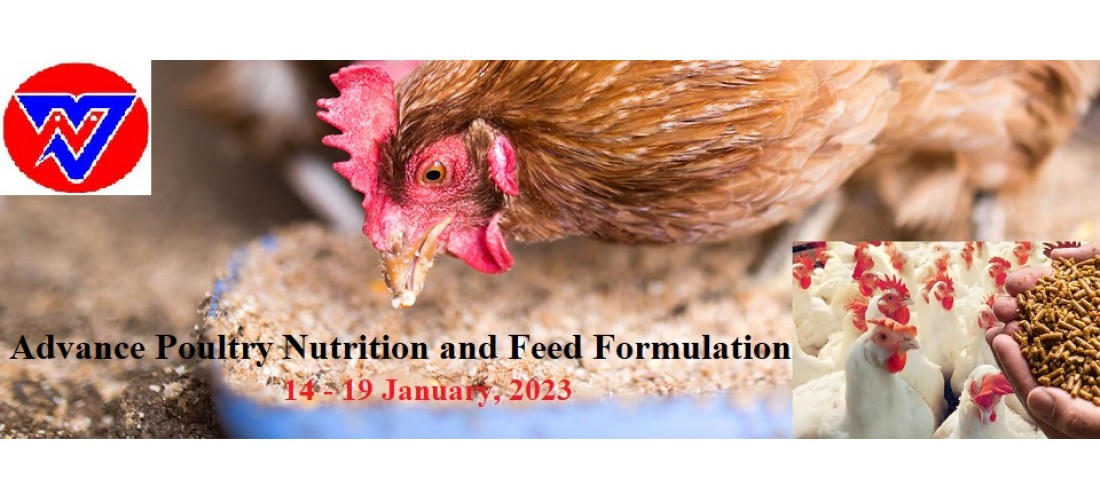 ADVANCE POULTRY NUTRITION & FEED FORMULATION WEBINAR
---
We are pleased to inform you that Vet Nepal (www.vetnepal.com), an online global vet service portal from Nepal, is going to organize a 6-day webinar on "Advance Poultry Nutrition and Feed Formulation" from 14th January to 19th January, 2023. This webinar aims to train Poultry Veterinarians and Veterinary Students about the various aspects of Poultry Nutrition and Feed Formulation from ingredient selection, understanding the digestive physiology of chicken and understanding the nutritional requirement of chicken breeds and types of birds to the least cost formulation. We have invited different national and international Poultry Nutritionists, Professors of Poultry Nutrition, Veteran Formulators with decades-long experience and software developers as our keynote speakers to deliver their talk on the topics of their expertise. The registration fee is NRs. 3,000 [In words: Three thousand Nepali rupees only] for the Nepali participants and 50 USD for foreign participants. Nepali participants are requested to make payment to Vet Nepal's e-sewa ID 9867780808. The foreign participants are requested to make TT payment to the following bank account:
Bank Name: Himalayan Bank Ltd

Patan Branch, Lalitpur, Nepal

Account Name: Vet Nepal Pvt Ltd

Account No.: 006 0698863 0013

Swift: HIMANPKA
Note: - The presentation material and video recording will be made available to the participants after the webinar ends. Please fill this form and email your payment voucher with participant's identification to training@vetnepal.com to confirm your registration. We will reply you with the meeting link and details. Thank you.
https://docs.google.com/.../1R0L9OY2DKHeZfV34ykwwNpt.../edit
Date: 14 -19 January, 2023
Time: 10:30 AM - 03:30 PM Nepali Standard Time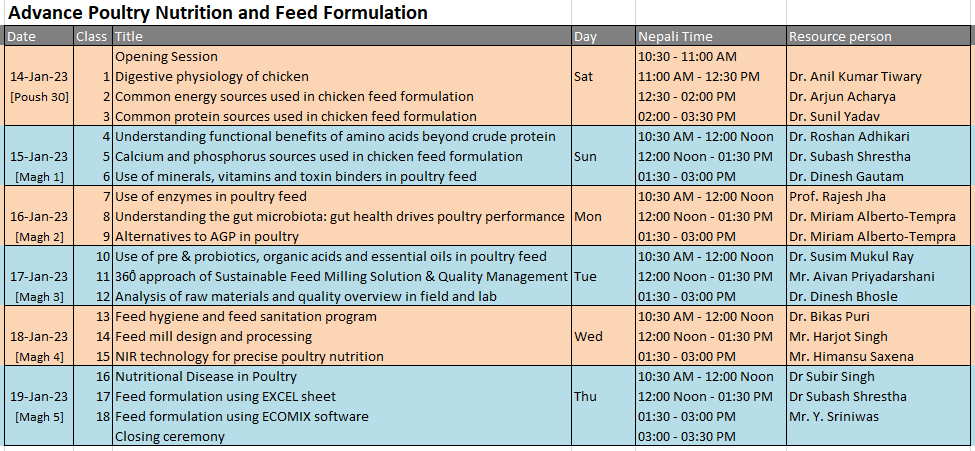 Keynote speakers: Prof. Rajesh Jha PhD, Dr. Miriam Alberto-Tempra PhD, Dr. Dinesh Gautam, Dr. Roshan Adhikari PhD, Dr. Subir Singh, Dr. Subash Shrestha, Dr. Bikas Puri, Dr. Arjun Acharya, Dr Sunil Yadav PhD, Dr. Susim Mukul Ray, Dr. Anil Kumar Tiwary, Dr. Dr. Dinesh Bhosale, Mr. HARJOT SINGH, Mr. Aivan Priyadarshi, Mr. Himanshu Saxena, Mr. Y. Srinivas
---