---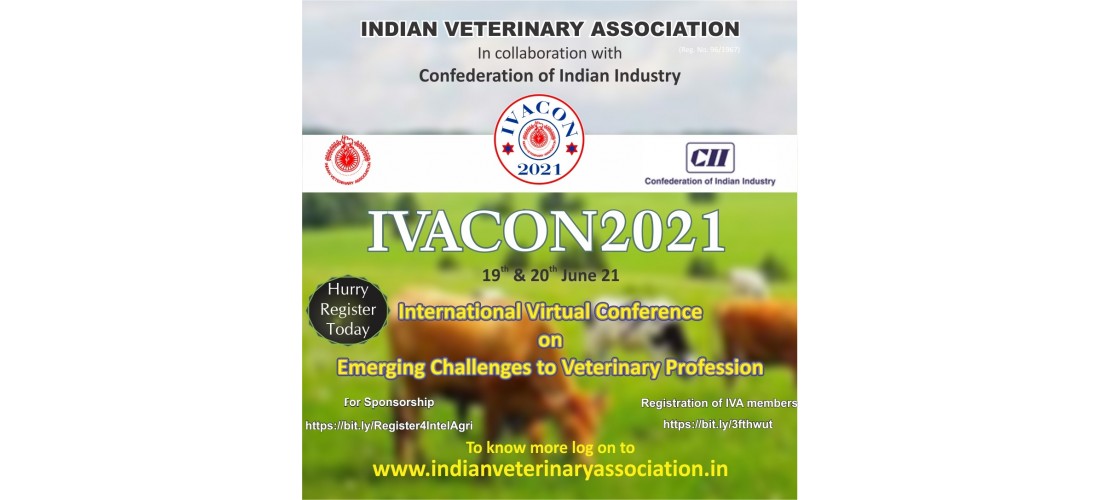 INDIAN VETERINARY ASSOCIATION in Collaboration with CONFEDERATION OF INDIAN INDUSTRY Presents IVACON2021, A Virtual Conference About Emerging Challenges to Veterinary Profession on JUNE, 19th - 20th, 2021.
It is a matter of immense pride and joy for us that Vet Nepal (www.vetnepal.com) is the official media partner of IVACON 2021 in Nepal
Collaboration


About the conference
---
The year 2020 faced various emerging challenges such as COVID-19, Bird flu etc., which raise and strengthen the voice of Veterinarians towards One Health approach to tackle these challenges in future. In view of the ongoing COVID-19 crisis we planned to hold IVA 2nd conference in online mode on 10-11 April, 2021 using a standard online platform covering the theme of Emerging Challenges to Veterinary Field.
The major aim of IVACON-2021 is to bring together galaxy of Scientists, Researchers, Veterinarians, Policy makers, private stake holders etc. to discuss on the recent emerging issues related to veterinary and animal sciences that are inflicting the global economy. The specific objectives of IVACON-2021 are as follows:
To understand the challenges imposed by emerging diseases in the animals and disseminate the knowledge among the public about zoonotic potential of emerging diseases.

To understand the role of wild animals in the emergence and spread of diseases.

To update the knowledge of veterinarians, public health workers on scientific research leads in the fore front areas of animals and veterinary sciences including antimicrobials resistance, disease diagnosis and management.

A panel discussion on the global pandemic and concerns to animals as well as impact on profession.

To identify the role and responsibility of veterinarians, private stakeholder and Government for the control of emerging animal diseases.

To provide recommendations to the Government and stakeholders for the improvement of animal health and productivity.

To discuss on the strategies to control the economic losses due to production diseases to the dairy farmers.
Event Partners
Official Website: http://ivacon2021.indianveterinaryassociation.in/

For Registration in IVCON-2021 GO THROUGH HERE

Certificate of participation will be provided. It is a lifetime opportunity which will unite us at one platform and enrich our knowledge

For More Details: www.vetnepal.com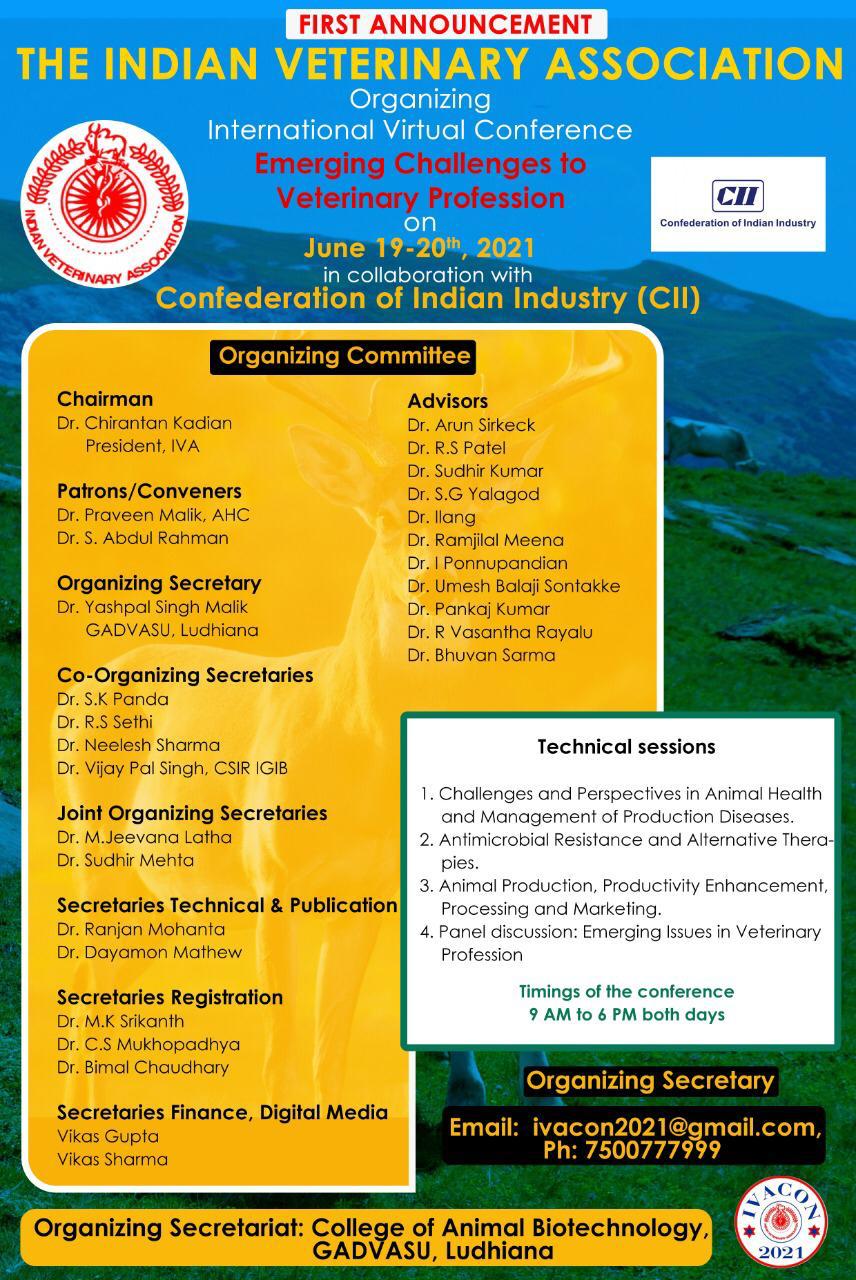 ---